The National Pike District

Serving the youth of Howard County, MD

District Chair: Dan Lentz
District Commissioner: Brian McGivern
District Director: Taadie Robinson 443.573.2527 / Taadie.Robinson@Scouting.org
---
Download the District Calendars!
2020 (updated 3/3/2020)
---
Sign-up for District SMS Information!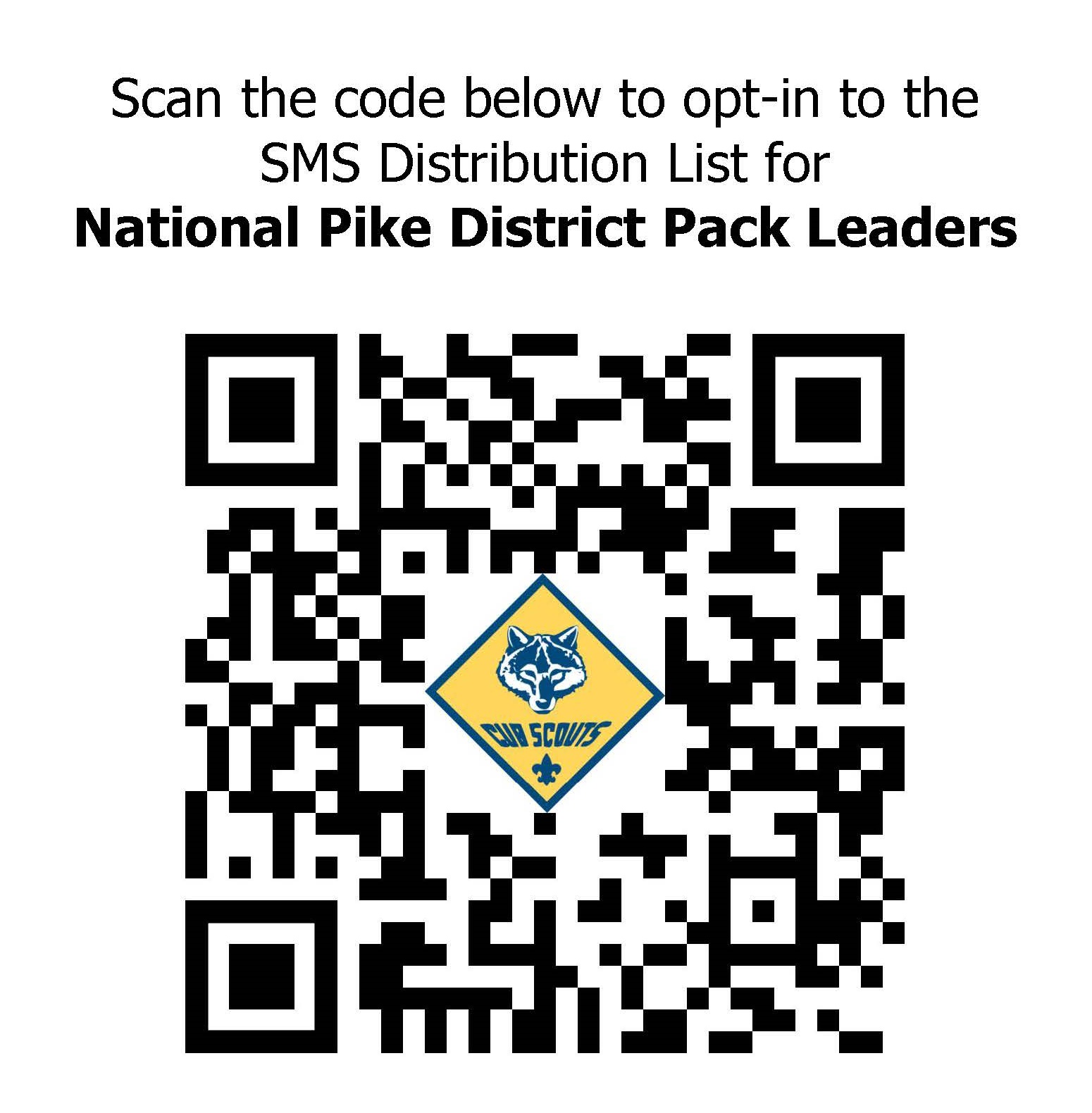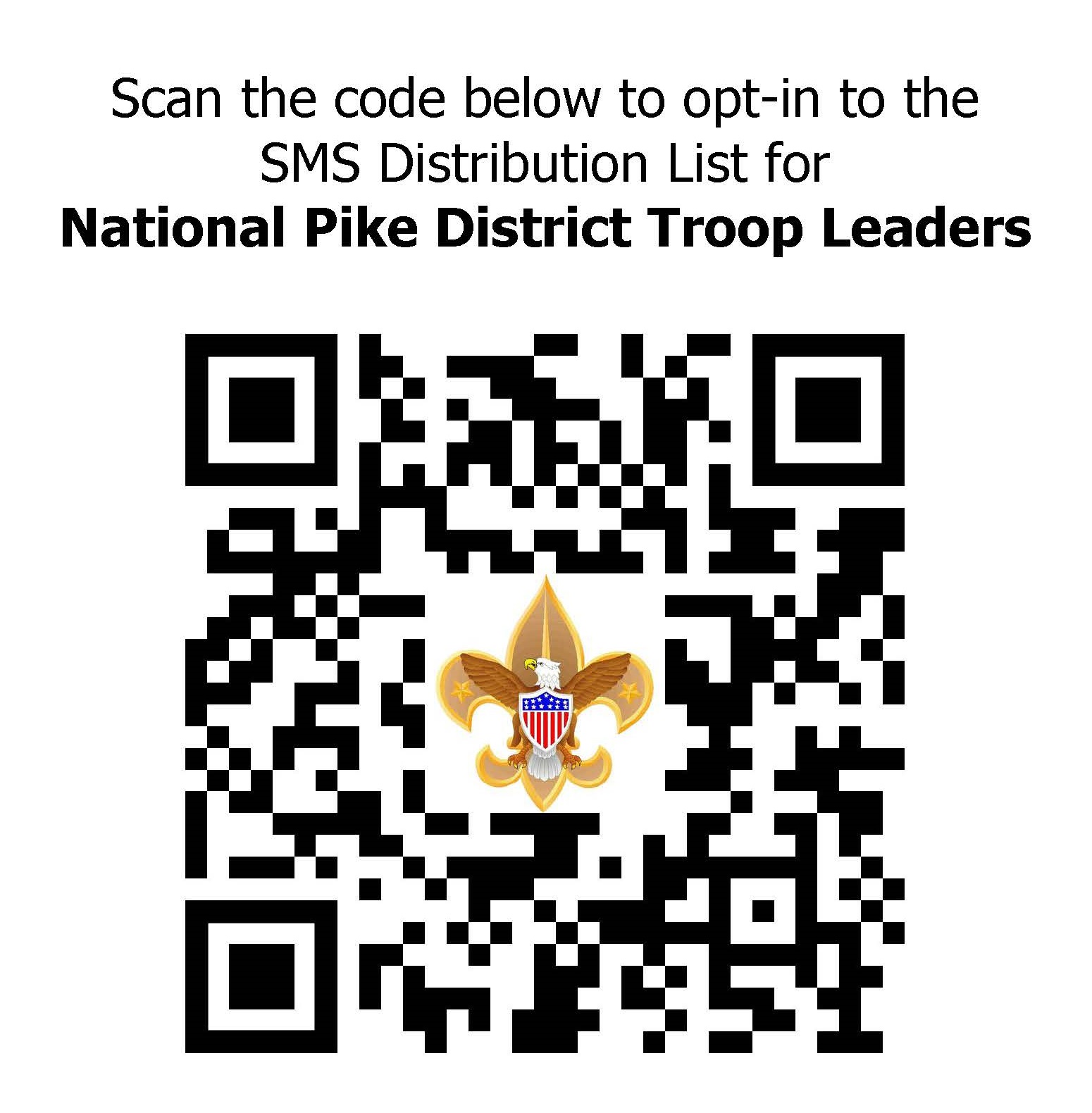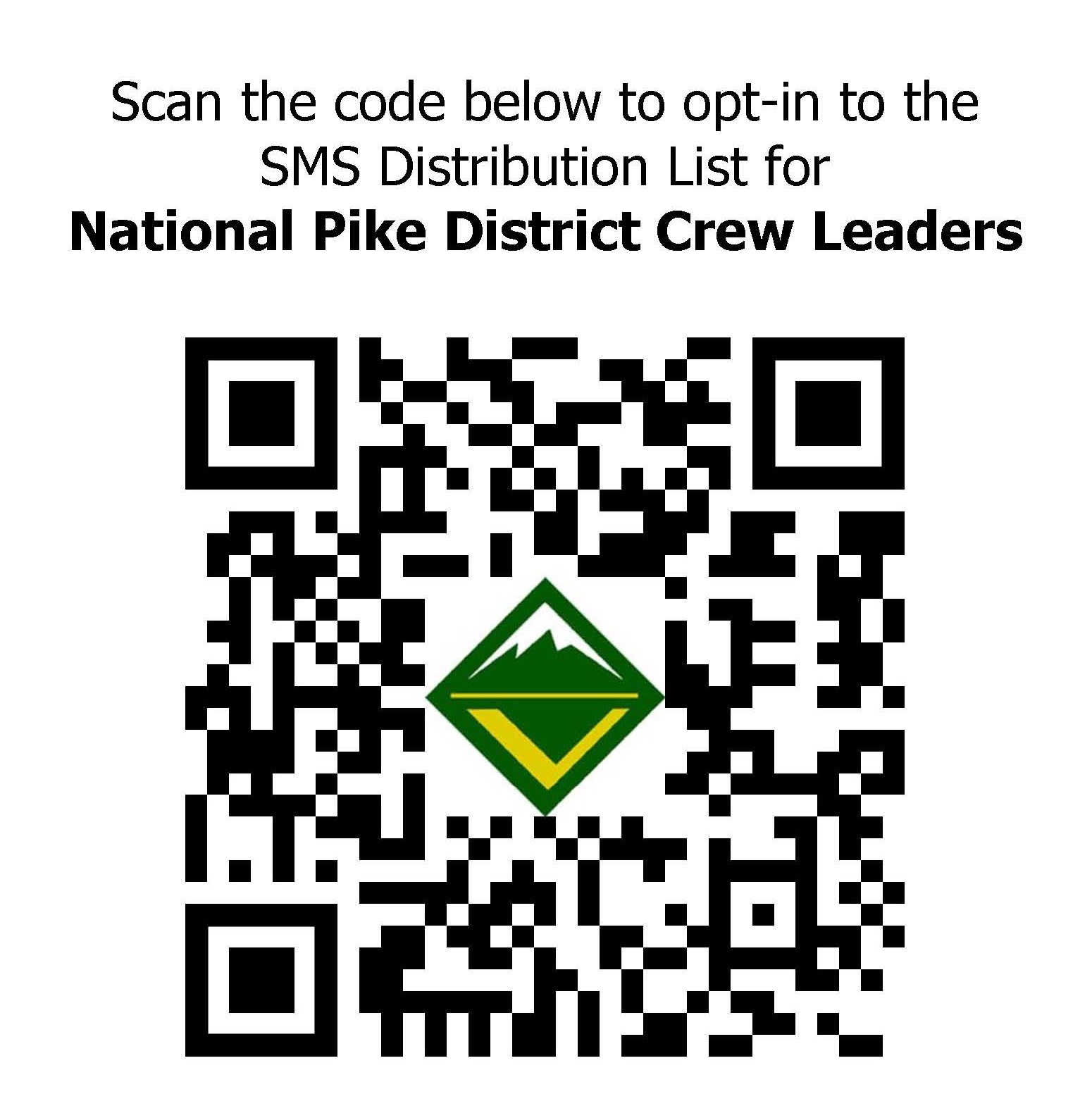 https://bit.ly/NPDPACKLDRS https://bit.ly/NPDTROOPLDRS https://bit.ly/NPDCREWLDRS
(Or click the respective links below each code)
---
We Remember 2020
In lieu of our traditional event
See this tribute to our fallen heroes.
---
Baltimore Area Council has created a ONE STOP SHOP in response to COVID-19.
Be sure to see the 5/15/20 update including status of the Council Service Center, the Scout Shops, Summer Camp and Broadcreek.
The Baltimore Area Council, BSA has issued guidance for District and Council events, unit meetings and Advancement.
Council's primary concern is to ensure the health and safety of our Scouts, volunteers, and team members.
Please consult www.baltimorebsa.org/COVID-19 for the most up to date information.

---
The District Annual Business Meeting will be held virtually on June 2nd at 7:00 PM.
All District Members-At-Large and Chartered Organization Representatives are strongly
encouraged to attend the National Pike District business meeting.
We will be electing new District Officers and Members-At-Large so your participation is very important.
Changes to the District Committee structure will also be announced.
If you have not received your email invitation:
Contact Taadie Robinson via
Taadie.Robinson@Scouting.org
---
National Pike Weekly Newsletter
From our District Director Taadie Robinson: I hope you are all staying safe. In these uncertain times we know there are a lot of unanswered questions and a need for the Scouting program. My goal is to have a weekly newsletter until we resume a normal schedule to keep you up to date on any changes and alternatives to the program. If you have any questions please feel free to contact me for any Scouting needs.
---
National Pike Event Status
Reformatted Events Include:
Scouting For Food - Restructured
Camp Cards - Restructured
District Committee Meetings - Teleconference
District Commissioner Meetings - Teleconference
District Roundtables - Teleconference
Details and Event Fliers HERE
Currently Cancelled or Postponed Events Include:
County Executive Scout Recognition - POSTPONED until Fall 2020
National Pike Day Camp - CANCELLED
University of Scouting - now September 26, 2020
Council Spring Recognition Banquet - now October 27, 2020
---
2020 National Pike Cub Scout Day Camp at Camp Linstead - CANCELLED
Howard County Fairgrounds
2210 Fairgrounds Rd, West Friendship, MD 21794
---
Youth Protection Training - YPT
All registered adults must have completed the updated course.
If you still need to take the training, click here for more information.
---
District Events Blog

Click here or on "District Events Blog" in the menu bar above. To submit articles, contact Lynn at areascouter@yahoo.com or Taadie at taadie.robinson@scouting.org
The National Pike District Key 3
Dan Lentz – District Chair
Brian McGivern – District Commissioner
Taadie Robinson – District Director
---

UPCOMING EVENTS - Click on any event listed below for more information:
Webmaster: Please contact Jeannette Wild - email: jdwild@comcast.net
or the District Director, Taadie Robinson - phone: 443-573-2527 / email: taadie.robinson@scouting.org