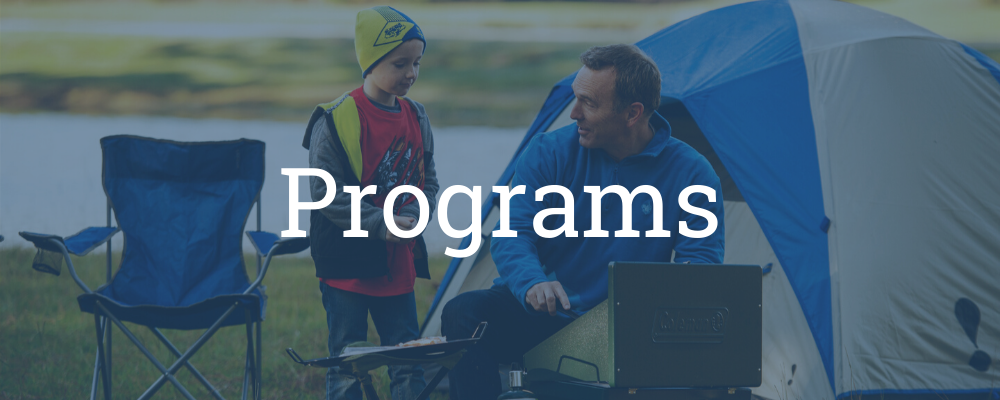 Cub Scouts

is a co-gender youth program, in a single-gender environment, that serves boys and girls from K-5th grade. The program helps the foundation for character growth, citizenship, personal fitness, and responsibility.

Scouts BSA is a single-gender program, for youth ages 11-17, and teaches personal and independence skills, such as cooking, camping, hiking, first aid, swimming, plant identification, and fire building. As they advance, they learn subject material in STEM, lifesaving, and many others.

Venturing

serves co-ed youth ages 14 to 20 and is a youth-led and youth-inspired program. The program focuses on life skills; leadership, event planning, organization, communication, and responsibility, in a high adventure environment.

Exploring

is a co-ed program for youth aged 14 through 20 and offers real-world career experience through mentoring, internships, and networking opportunities.

Sea Scouting

serves co-ed youth ages 14 to 20 and promotes better citizenship, character and physical fitness through outdoor, social service experiences, and knowledge of marine history and the development of boating skills and water safety.

Learning For Life

is an in-school program for Pre-K to 12th graders. The program includes character education, life skills education, and enables students to reach their full potential Learning for Life is aligned with state and national standards. We currently serve over 5,000 Scouts in our Learning for Life program.

Eagle Connections

is our new alumni group for Eagle Scouts. It's a space for Eagle Scouts in Central Maryland to connect and advance their futures.