Recognitions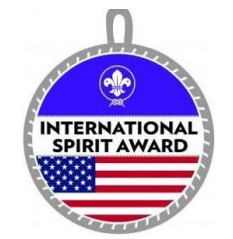 International Spirit Award
The International Spirit Award is a temporary emblem that is awarded to registered Cub Scouts, Boy Scouts, Varsity Scouts, Venturers, and Scouters who have completed the necessary requirements, have gained a greater knowledge of international Scouting, and have a greater appreciation and awareness of different cultures and countries. This award serves as a replacement for (and therefore eliminates) the International Activity emblem and the Youth Exchange emblem. International Spirit Award emblems cost $4 each and can be purchased from the International Department. Fill out the application (available here) with the date that each requirement was completed. All requirements must be met within five years from the start of the award.
Please mail the completed, signed application and a check (made payable to Boy Scouts of America) to: Boy Scouts of America, International Department, S221, 1325 West Walnut Hill Lane, P.O. Box 152079, Irving, TX 75015-2079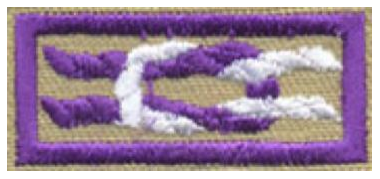 International Scouter Award
The International Scouter's Award encourages Scouters to broaden their involvement in Scouting through participation in world Scouting activities and recognizes Scouters for their contributions to world Scouting. Download an application form here.