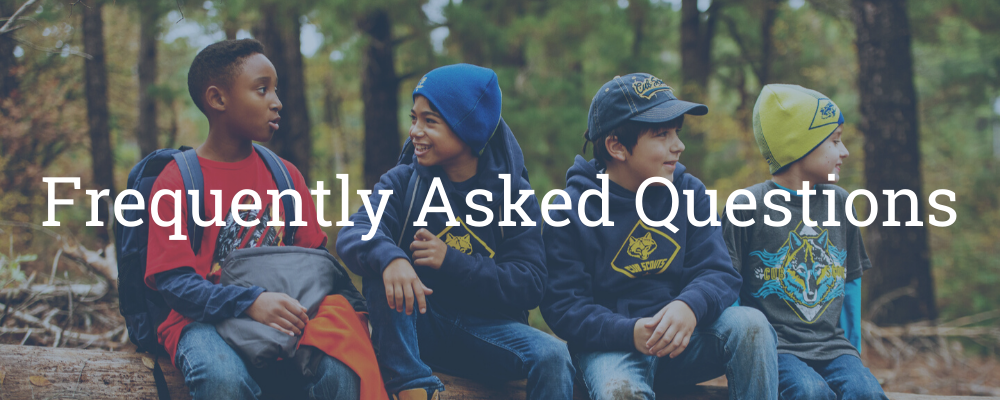 The Baltimore Area Council (BAC) is an independent not-for-profit entity responsible for delivering Scouting programs to young people in Baltimore City and the five surrounding counties, Anne Arundel, Baltimore, Carroll, Harford, and Howard. Although supported with resources from the Boy Scouts of America National Office, the BAC is governed by a local board of directors and has its own bank accounts, investments, and assets. The Council is made up of 12 Districts:
Arrowhead, Carroll, Chesapeake, Dulaney, Exploring, Four Rivers, Harford, Hopkins, National Pike, Reginald F. Lewis, The Capitol, and Thurgood Marshall.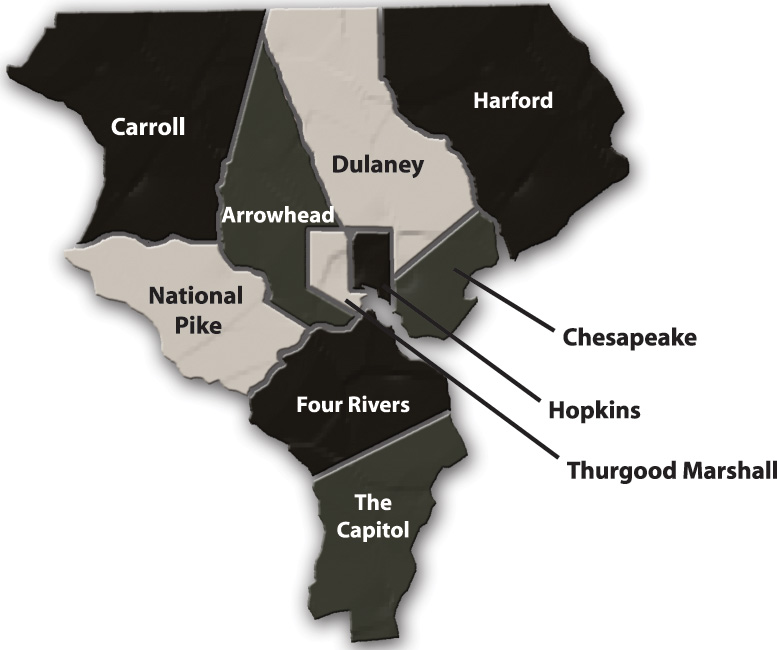 ---

Friends of Scouting – Friends of Scouting funds our ScoutReach program, camping programs at Broad Creek Memorial Scout Reservation, the effort to keep all program materials, training and development relevant, provide safe and fun experiences to all Scouts and the Baltimore Area Council Office (Schapiro Scout Service Center)
Capital Campaign – The Diamond Anniversary Capital Campaign is to revitalize Broad Creek Memorial Scout Reservation.
Endowment - Endowment is money or other financial assets that are donated and are to be invested to grow the principal and provide additional income for future investing and expenditure
Memorials and Tributes – Memorials and Tributes are donations made in memory of or in honor of a friend, relative or loved one help support council initiatives, operations and/or live on through the Baltimore Area Council's Endowment Fund to ensure that your tribute lives on in perpetuity.
Special Events – The BAC holds multiple Special Events throughout the year and all proceeds from special events go back to Scouting, some events have specific programs that the proceeds will go towards.
Bequests – Bequests are including the Baltimore Area Council as a beneficiary of a portion of your estate.
In Kind Gift – In Kind Gifts are donations other than money to help provide a quality Scouting program.

Following the 2018 report, it costs the council approximately $209 per youth for one year of Scouting programs. All special events and fundraising efforts go towards funding these programs.
---

The national organization of the Boy Scouts of America (BSA) filed for Chapter 11 bankruptcy to achieve two key objectives: equitably compensate victims who were harmed during their time in Scouting and continue to carry out Scouting's mission for years to come.

Importantly, the Baltimore Area Council has not filed for bankruptcy. Our Council is legally separate, distinct, and financially independent from the national organization. Unit meetings and activities, district and council events, other Scouting adventures, and countless service projects will take place as usual. In short, there will be no changes to the local Scouting experience.

The Boy Scouts of America recognizes that in the past, its efforts to protect its youth participants have at times failed some of the very children they were meant to protect. In certain circumstances, predators used Scouting to gain access to children, and volunteers or employees of the national organization or local councils did not always effectively address allegations and transgressions. The BSA understands that no apology can ever repair the damage caused by this abuse or take away the pain that victims have endured. The BSA believes victims, supports them and encourages them to come forward as part of the Chapter 11 case. It's important to know that Scouting is safer now than ever before, some of the strongest expert-informed youth protection policies found in any youth-serving organization have been implemented.
For more information, please visit https://www.bsarestructuring.org/
Submit your questions here: dmckercher@baltimorebsa.org
Stay update by subscribing to our newsletter here
Media Inquiries and Scouting Stories submit here