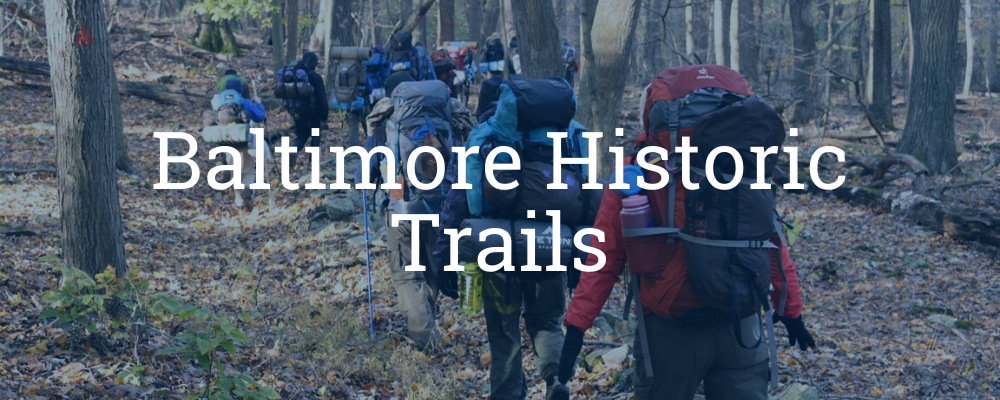 Sponsored by the Baltimore Area Council Comprising 4 segments through various neighborhoods.
Baltimore Historic Trail Segments:
1. Cannon
2. Shot Tower
3. Railroad
4. The Thinker

Additional Hiking Trails:
Defenders Trail

Segments are at least 5 miles each and can be extended by visiting nearby historic sites, museums, government buildings

Requirements:
Registered youth and adult members of the BSA can qualify for the Baltimore Historic Trail Awards.
All hikers must wear as much of the official uniform as possible.
BSA policy requires two (2) adult leaders on all trips and tours.
The tour leader in charge must be at least 21 years old and accompany the group at all times.