Due to the pandemic, many Scouts and Units were unable to conduct storefront sales during the 2021 Camp Card campaign. For this reason, we are extending the sale by offering Units the ability to buy cards at a 50% discount in groups of 20 cards.
This sale will end on October 31st.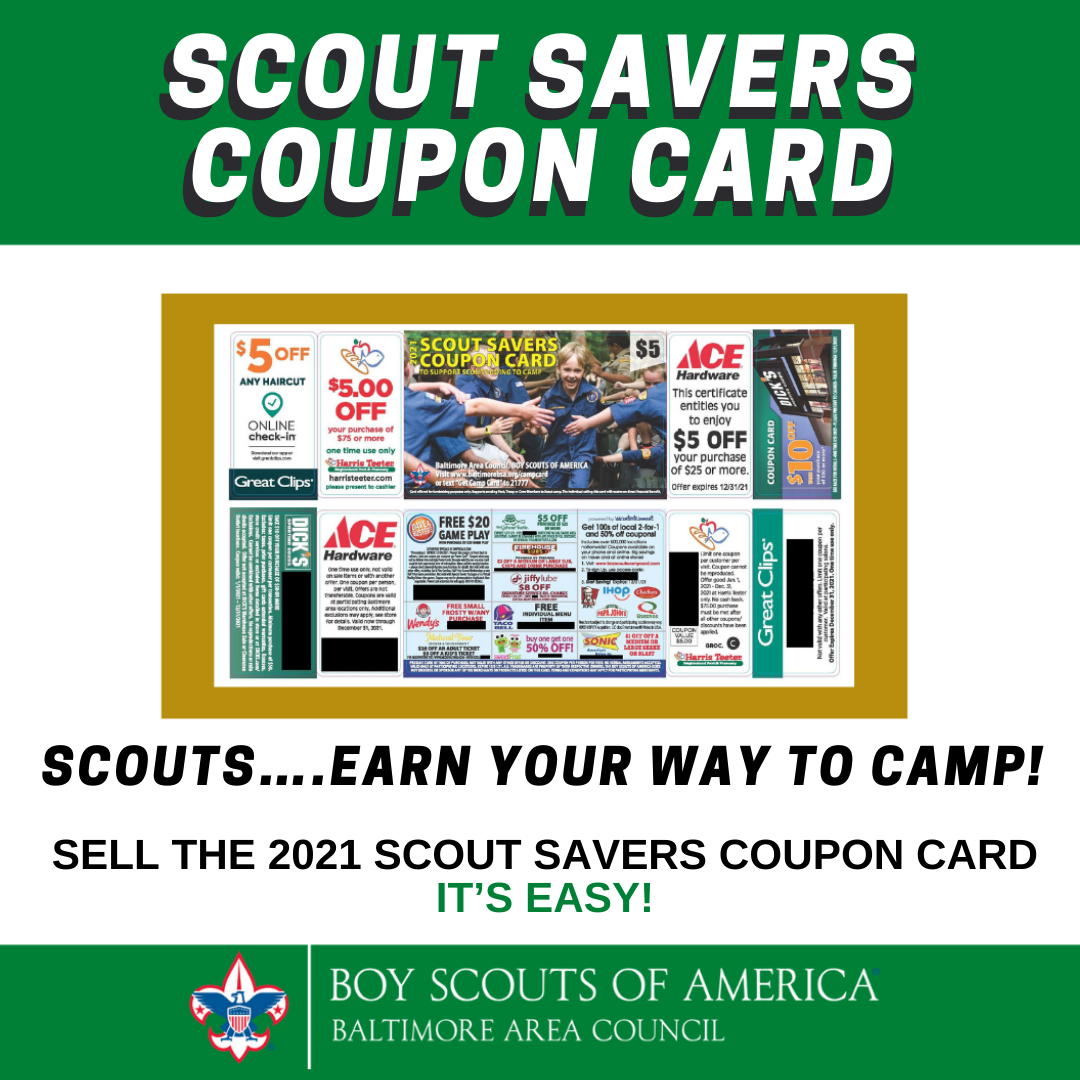 Register your Unit and get your Camp Cards here.