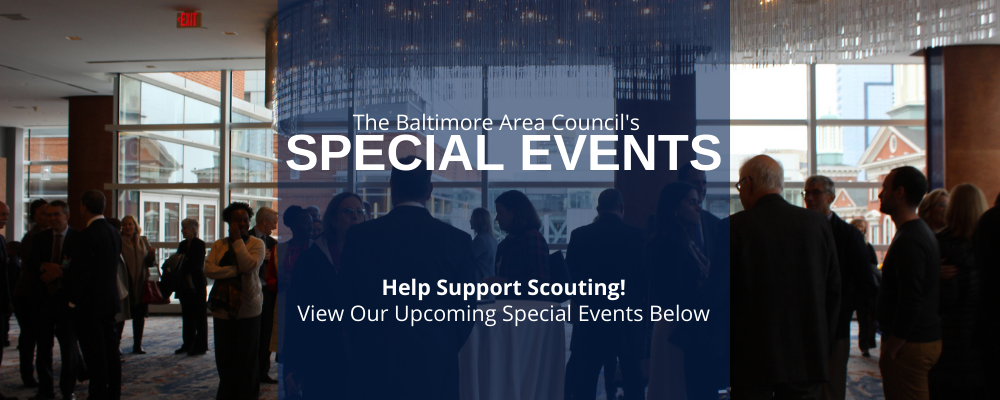 Have fun and support Scouting at the same time! Baltimore Area Council hosts a variety of fundraising
events throughout the year! This is a great way to introduce people you know to the impact Scouting makes on youth.
Upcoming Special Events
As the nature of the past year has shown, events take extra planning and precautions. Our team is working diligently to set dates and provide information on all of our amazing special events. There will be more information on individual events coming soon. If you would like to support the Baltimore Area Council and the Scouts of Central Maryland now, please head to
www.BaltimoreBSA.org/FOS
.
Harford County Good Scout Award